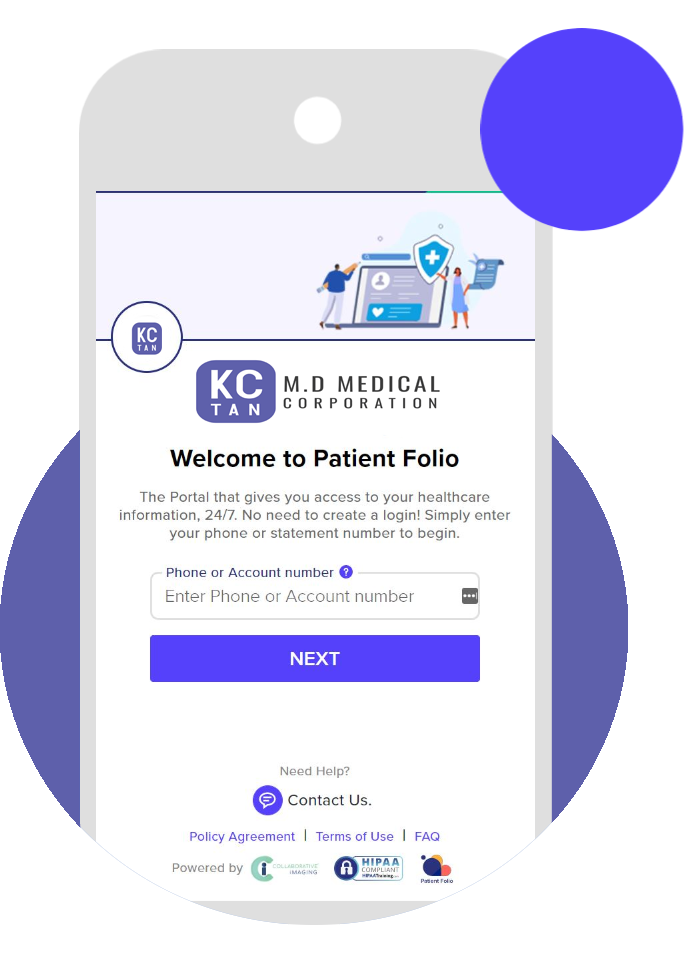 Patients can now have full access and control over their payment plans, insurance updates, statement download and more, all through our patient portal.
Need a payment plan? Use our patient portal to set up the payment plan most suitable for you.
KC Tan Medical sends patients a separate bill from the hospital for our radiology services. Our bill looks like this form.